We welcome all faithful four-legged friends at The Master Builder's at Buckler's Hard – so much so that we were awarded "Dog Friendly Hotel of the Year 2021" by The Good Hotel Guide – so we hope they enjoy their stay just as much as you!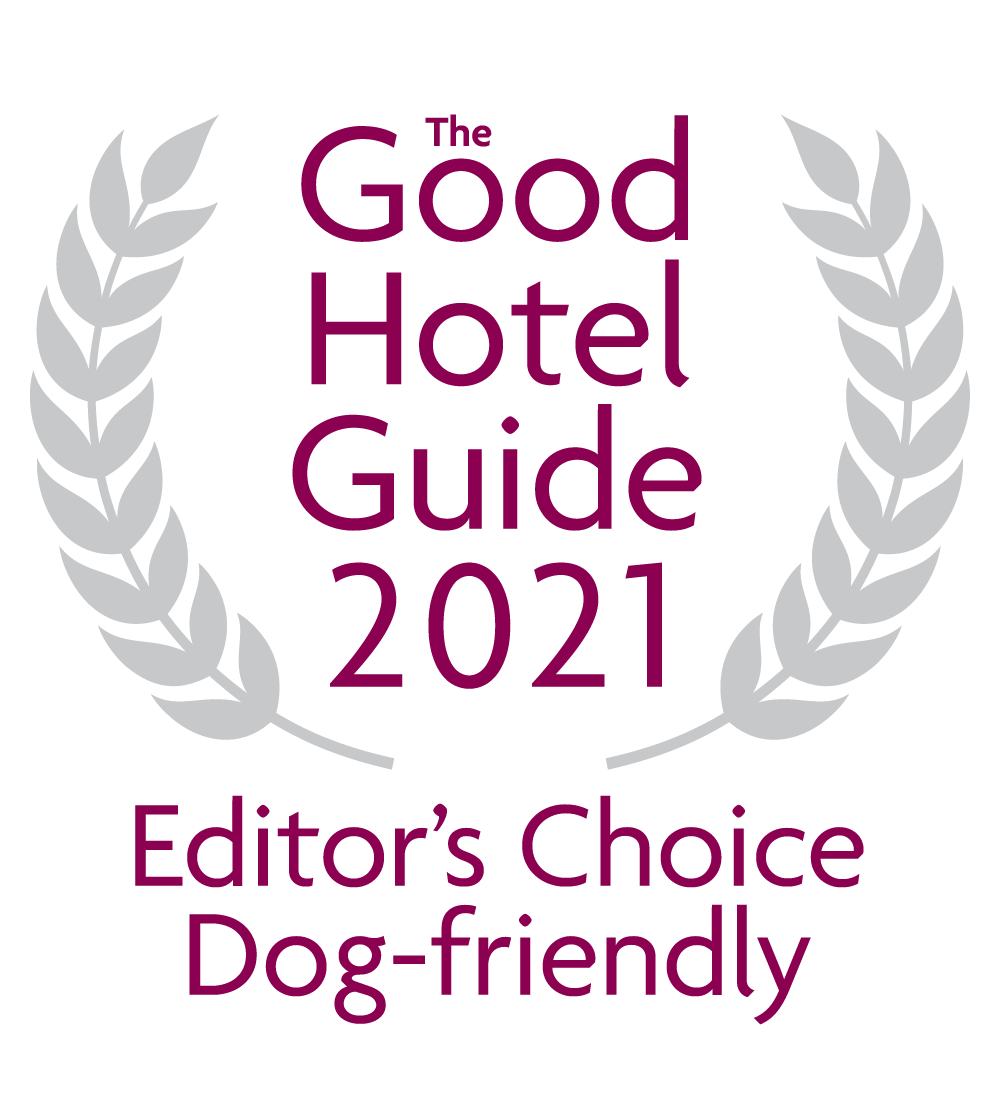 There are plenty of great walks in the local area for you to enjoy and our reception team would be happy to provide suggestions.
We have a number of dog friendly bedrooms for you to stay in with your faithful friend and to ensure they have a relaxing stay as well, we provide a comfortable dog bed, bowls and a special treat.
We're passionate about good food, and would like to offer your dog the very best too. With stunning views over the Hotel's gardens and the Beaulieu River, our new Garden View Restaurant is the perfect spot to enjoy breakfast, a light lunch or a delicious dinner with your four legged friend.  Your dog can enjoy canine delicacies such as sausage and mash, steak or beef stew, delivered to the table so you can dine as a family! With a roaring open fire in the colder months there's no excuse not to join us all year round!
If you would like to book a room or a table for you and your canine companion, please call us on 01590 616253.
Get in Touch
At The Master Builder's at Buckler's Hard, we have news about our services that we hope you'd like to hear about. We will use your information to predict what you might be interested in. We will treat your data with respect and you can stop receiving our updates at any time. You can read our privacy policy here.